Welcome to Armchair Travels, an invitation to travel around the world through the reportage illustration of Studio 1482. We have gathered art from our travels to share with you in the hopes that, while you can't get out and see these places (yet), our experiences may bring some happiness and light to your day. Please check often as we will be posting new adventures weekly. Enjoy Exxon, New Jersey…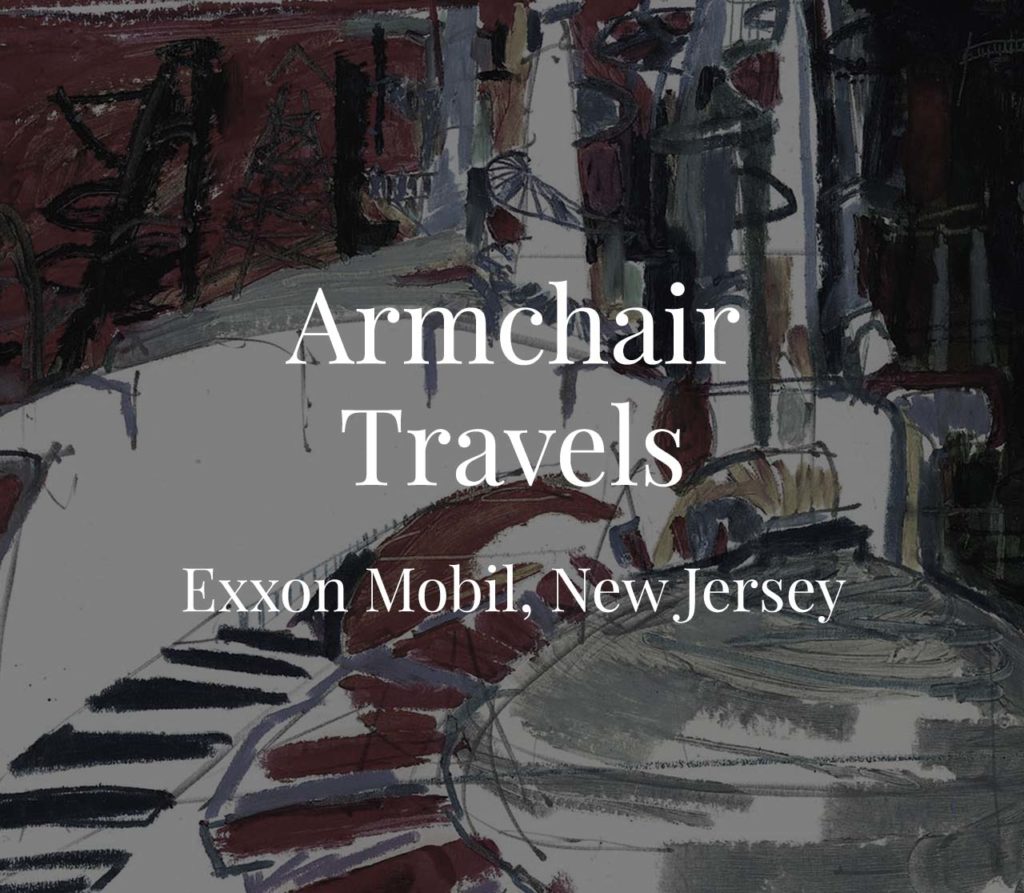 For years I would take the NJ Transit bus from New York city through the Lincoln Tunnel down to my sister and brother in law's home near Freehold, New Jersey. And on my way down, and on my way back, I was always intrigued by the Exxon Mobil manufacturing site.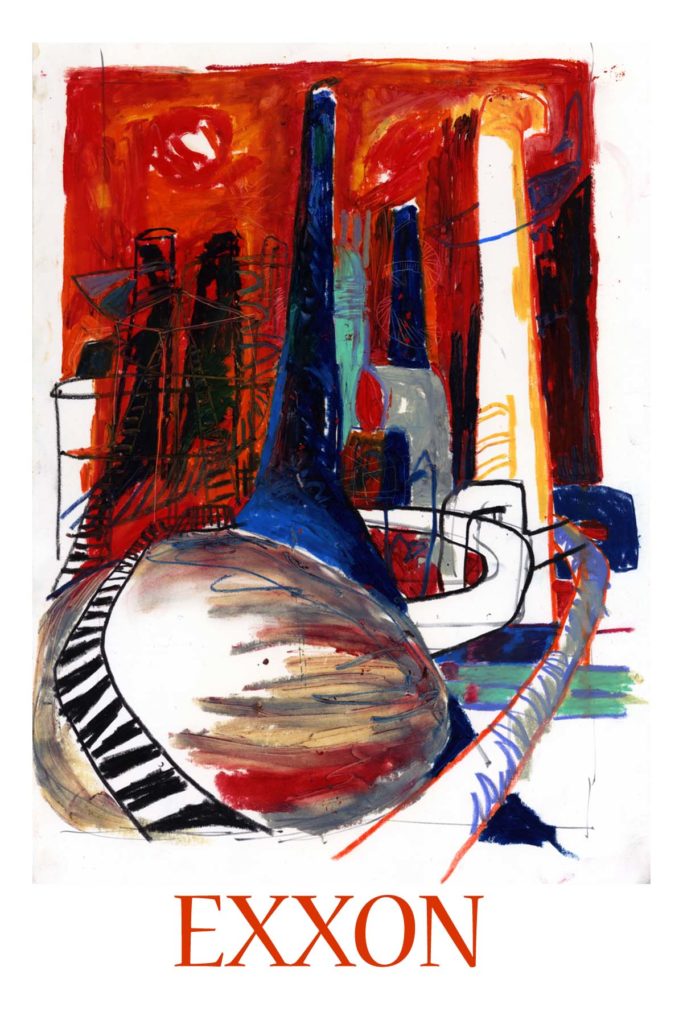 The bus route is on the New Jersey Turnpike. The Exxon location is near the cities of Linden and Elizabeth. I just love looking at all the shapes and formations constructed for the manufacturing of the oil. Pipes circulating and crossing each other and smoke stacks stretching and reaching into the sky at all different lengths and levels. I love it!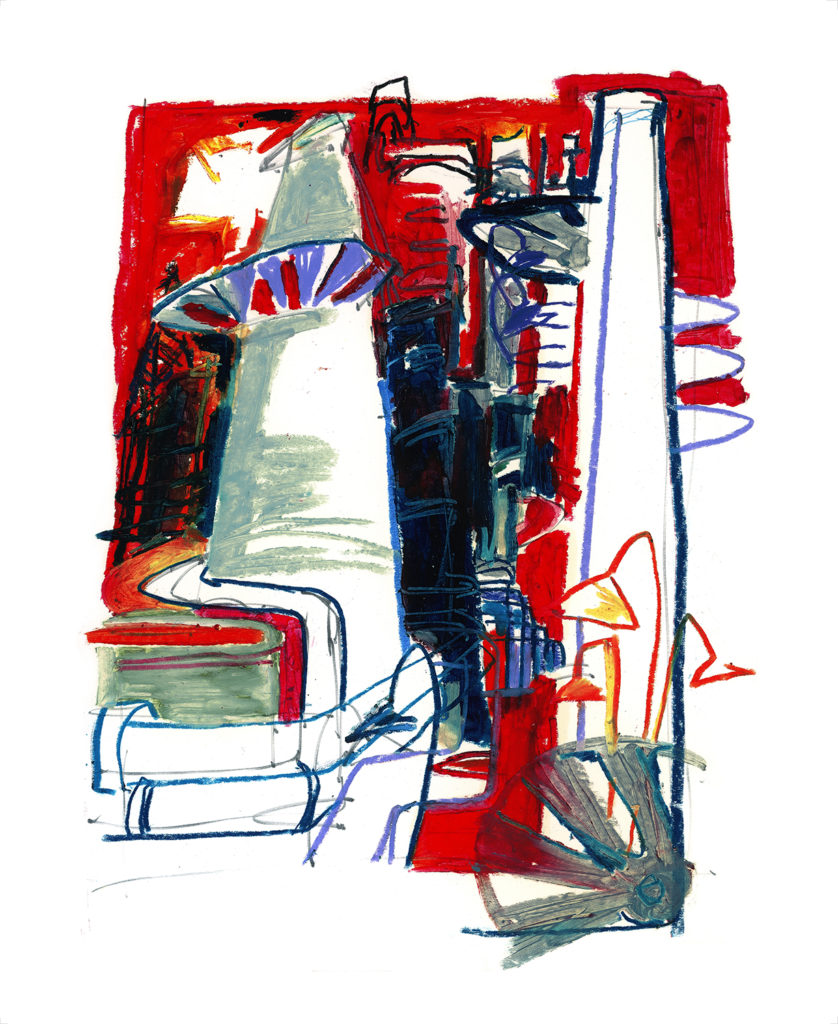 So I decided to go as near to the Exxon site as I could and make some drawings of these monumental structures. It was incredible! Drawing lines that took me in circles, then up, then down, and then around again. It was unending. Lines, marks and shapes pulling me in and out and up and down in so many different directions.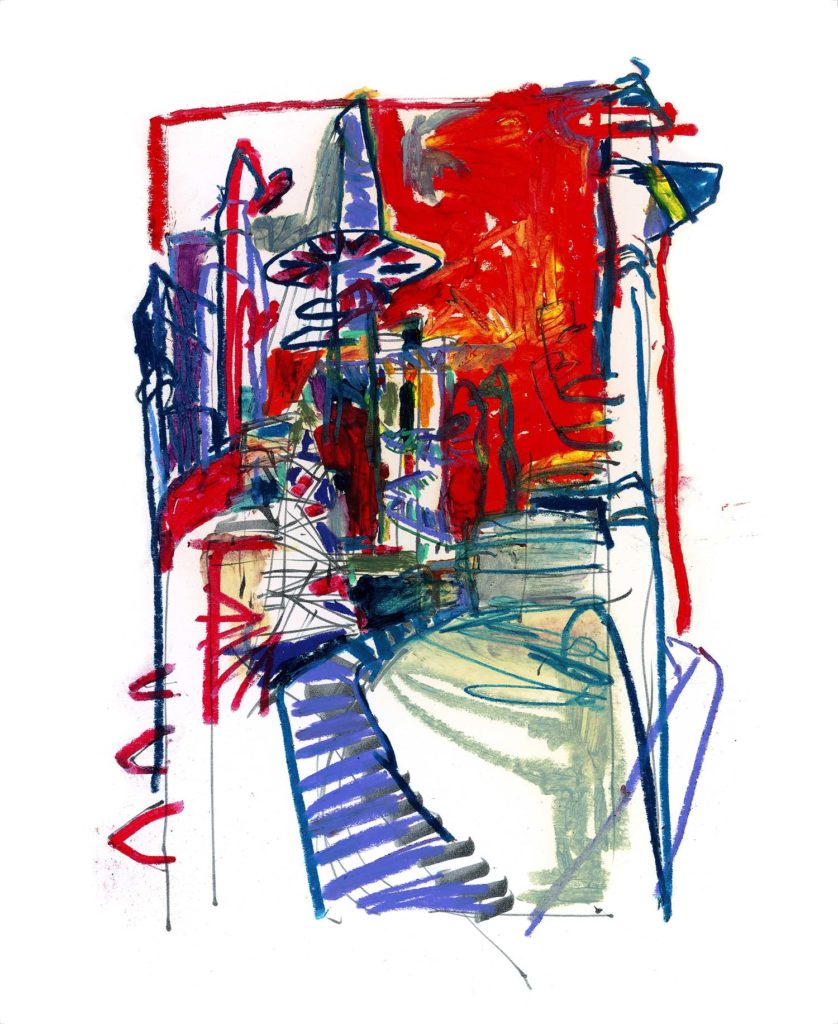 I later learned that the Exxon manufacturing site was initially built by John D. Rockefeller in the early 1900's. It's called the Bayway Refinery and the Phillips 66 Refinery. Apparently the site has gone through many changes and alterations over the century and will continue to do so over the coming years. So I will continue to enjoy and revel in my travels to New Jersey when I look at my drawings of the Exxon site until I can actually travel down on the New Jersey Turnpike to my sister's house and look out the bus window and take in the mesmerizing view!
To see more Armchair travels from the reportage artists of Studio 1482, please click HERE.