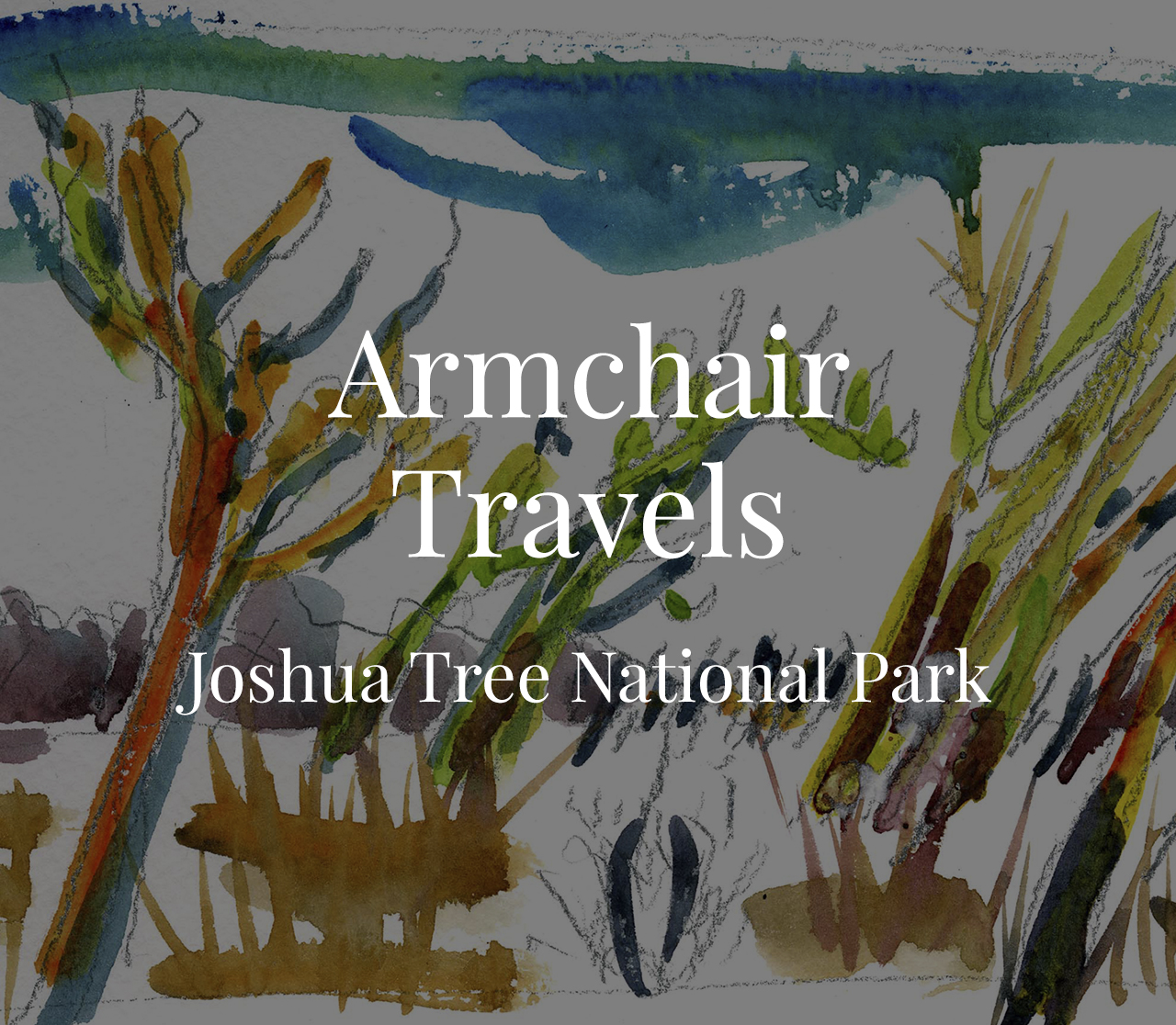 I'm excited to introduce Armchair Travels, an invitation to travel around the world through the reportage illustration of Studio 1482. We have gathered art from our travels to share with you, in the hopes that, while you can't get out and see these places (yet), our experiences may bring some happiness and light to your day. Please check back often as we will be posting new adventures weekly.
Enjoy Joshua Tree National Park
My trip to Joshua Tree National Park in southern California is an experience and an adventure that has made a lasting impression on me, both visually and emotionally. Although my visit to the park was only for one day I have frequent memories of the unique landscape of Joshua Tree National Park.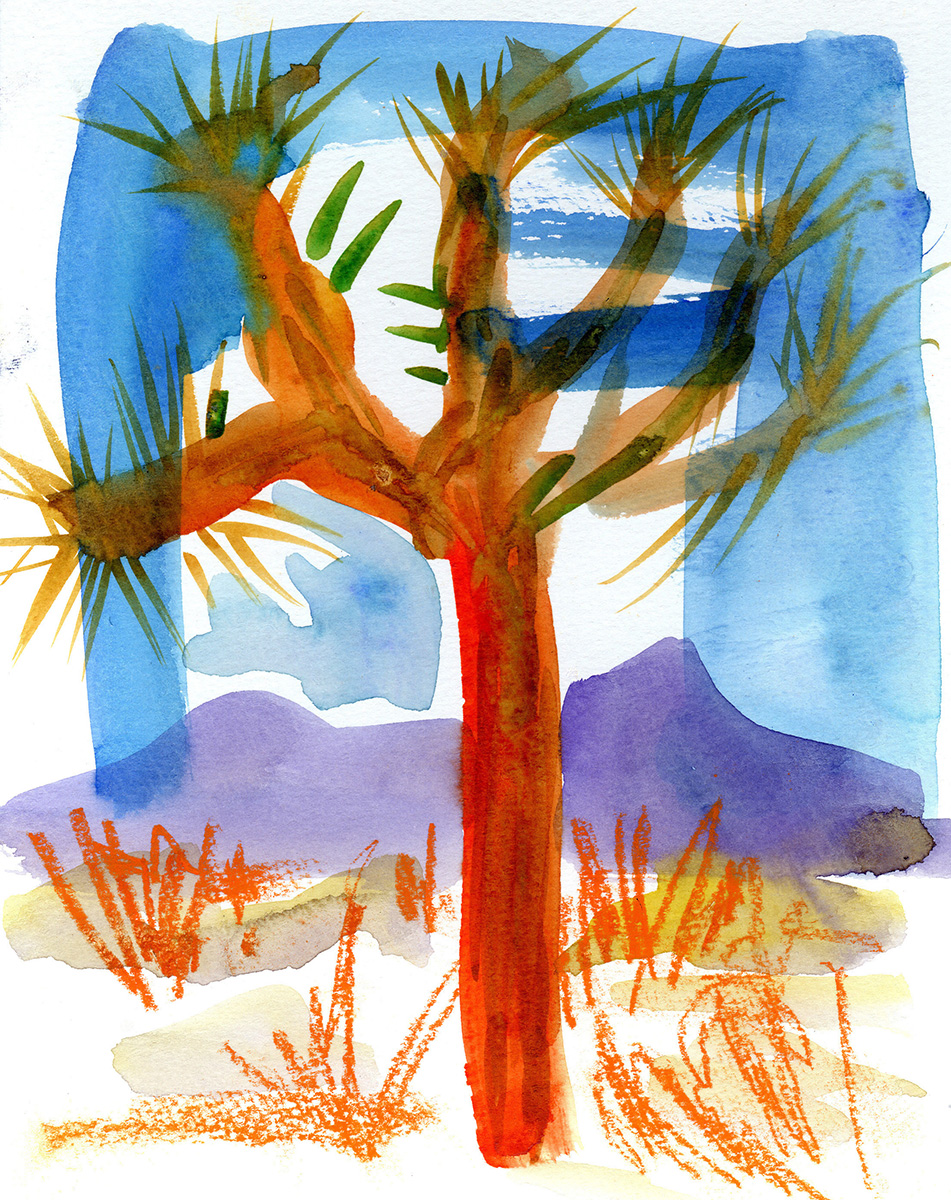 The Joshua Trees are extraordinary and different from any tree that I have seen. They wildly spread out in every direction with unlimited energy. The colors of the trees are bright and exciting and varying in so many ways.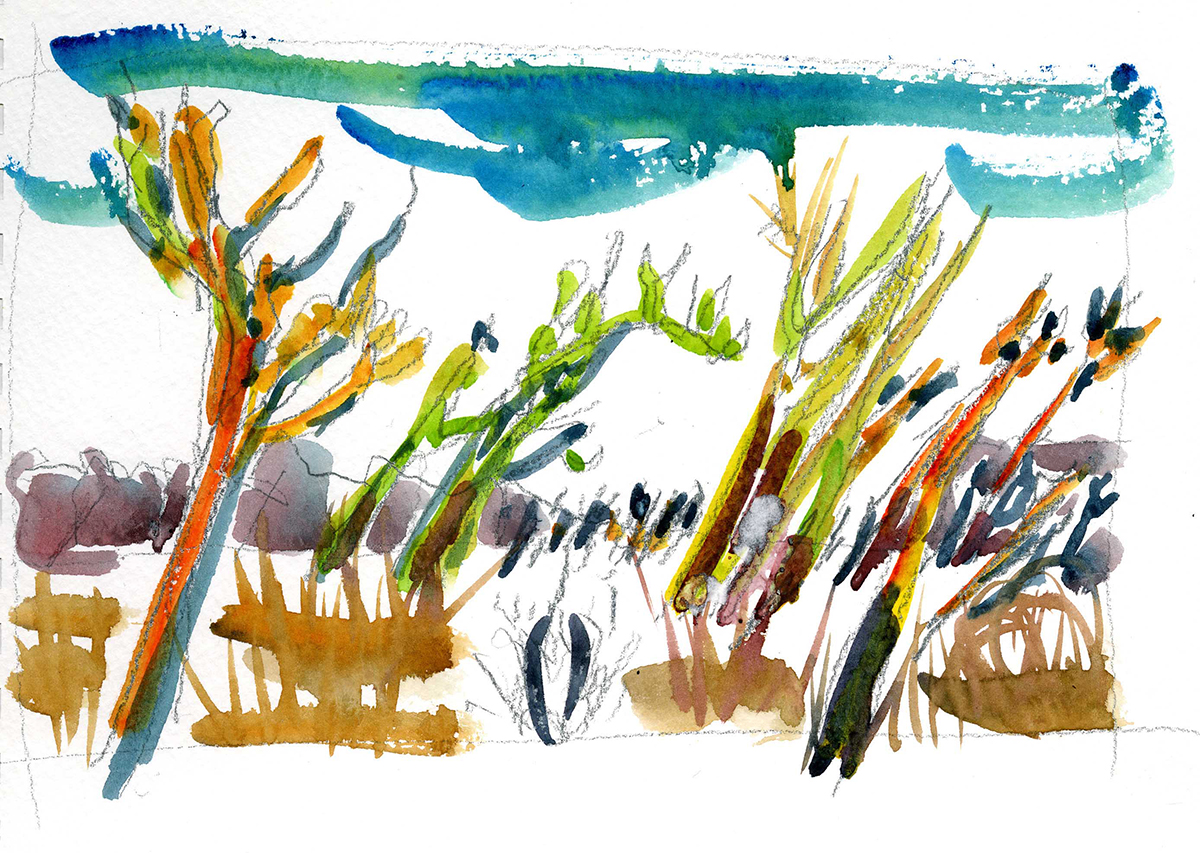 They flare out and exude energy and vibrate against the sky.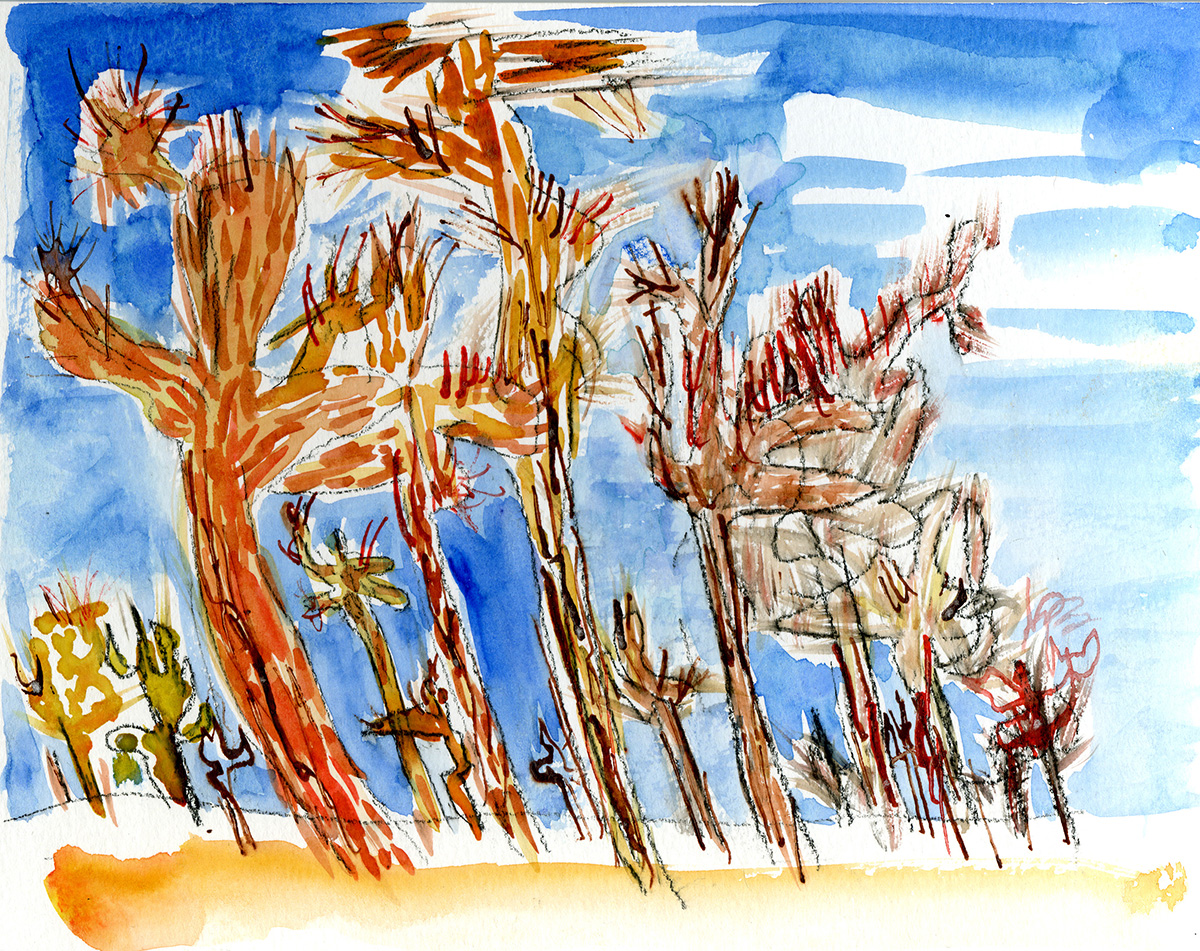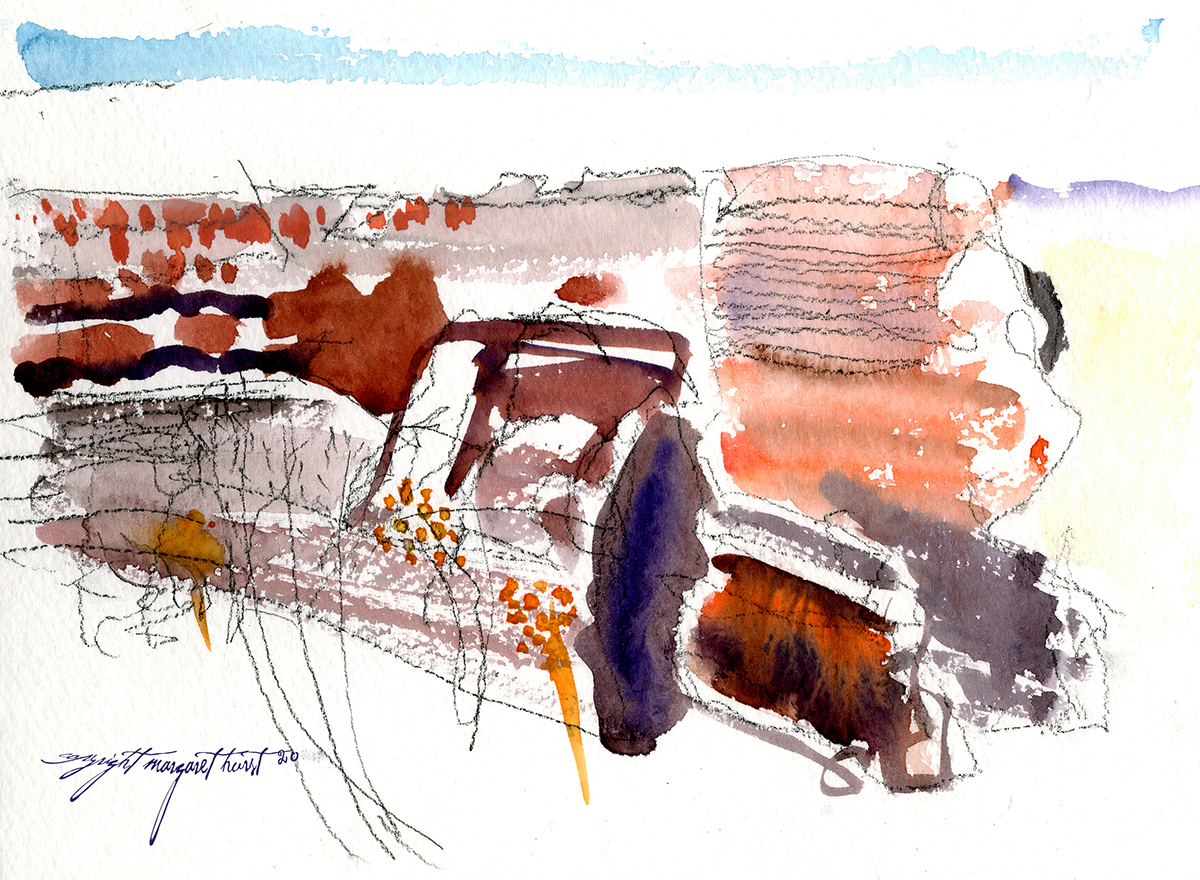 Other than the Joshua Trees there are rock formations that are also intriguing with various patterns and colors.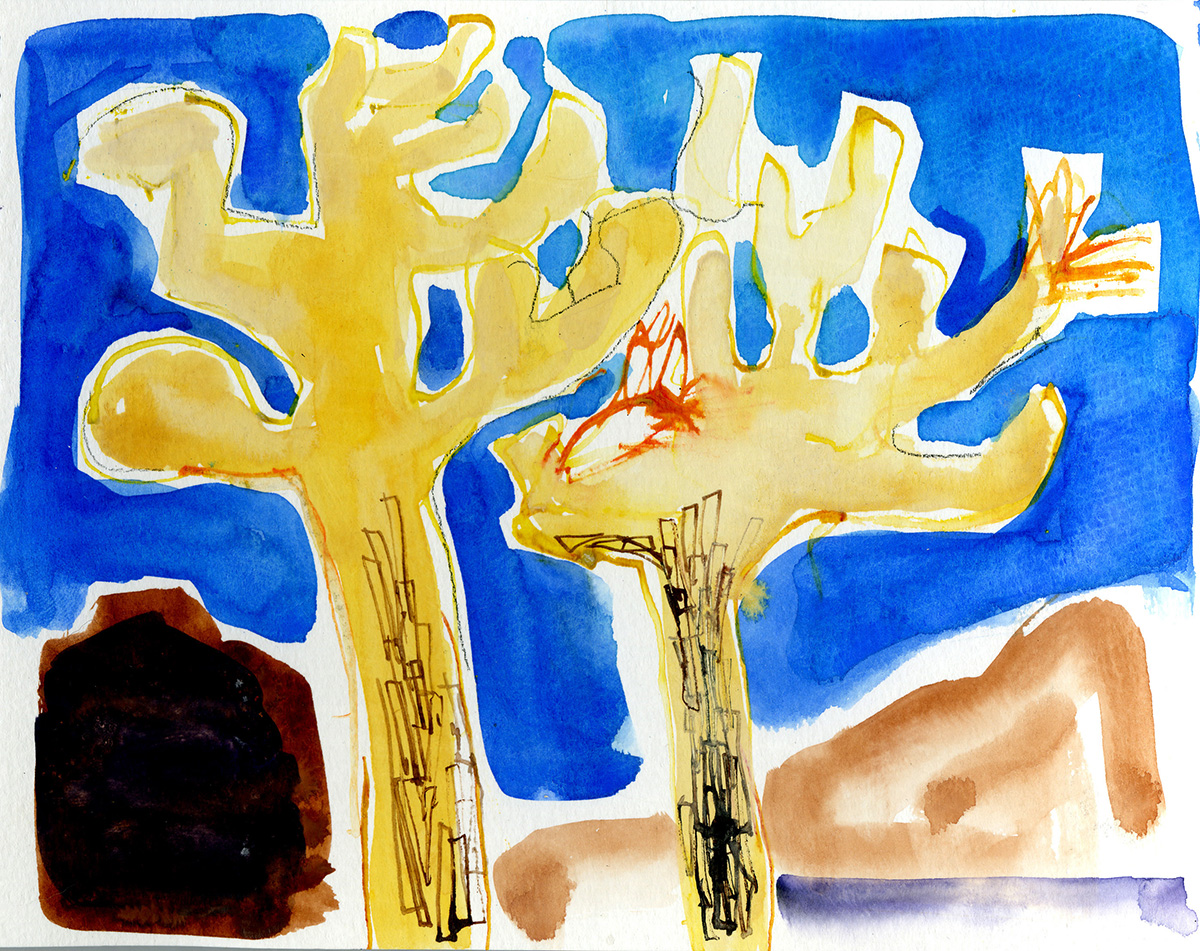 The park landscape is a beautiful mixture of the trees and the rock formations and is also a combination of the two deserts, The Mojave Desert and the Colorado Desert.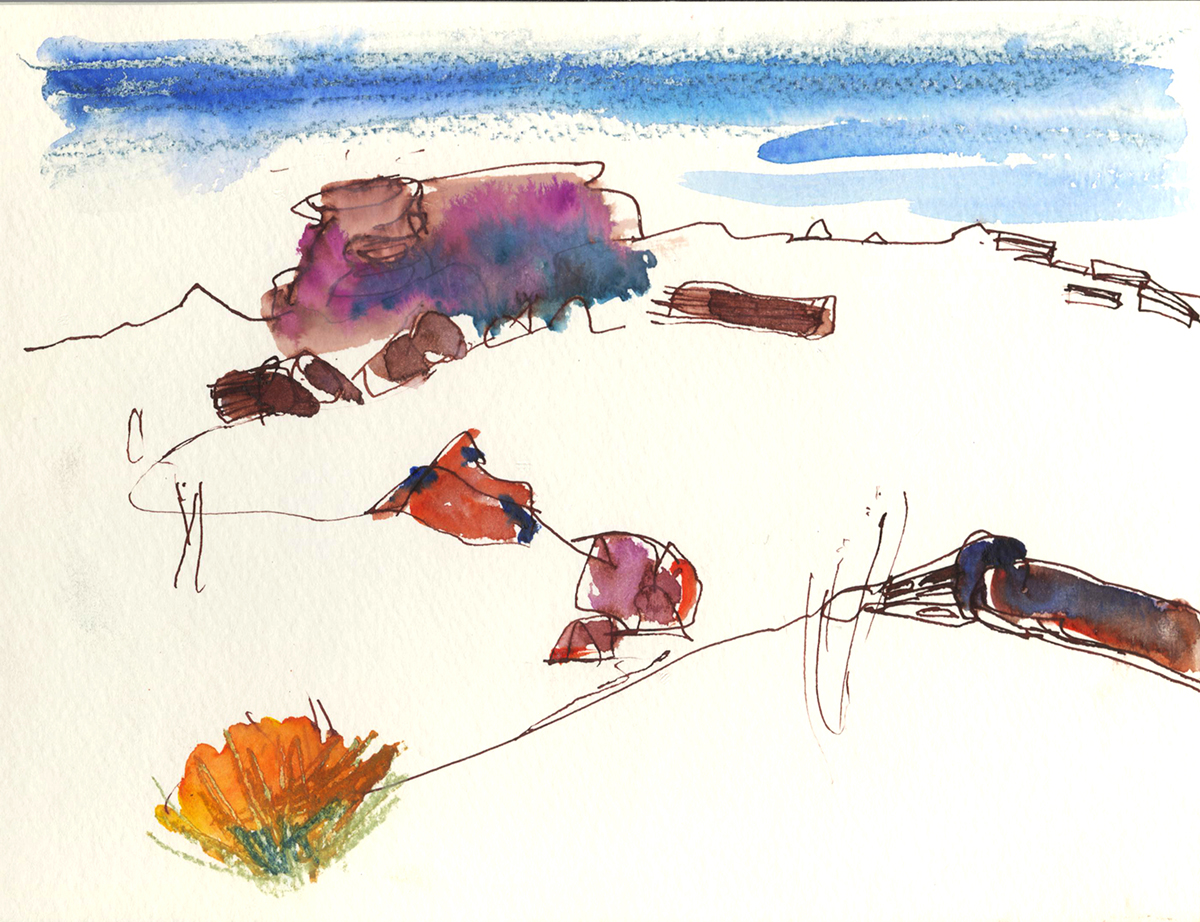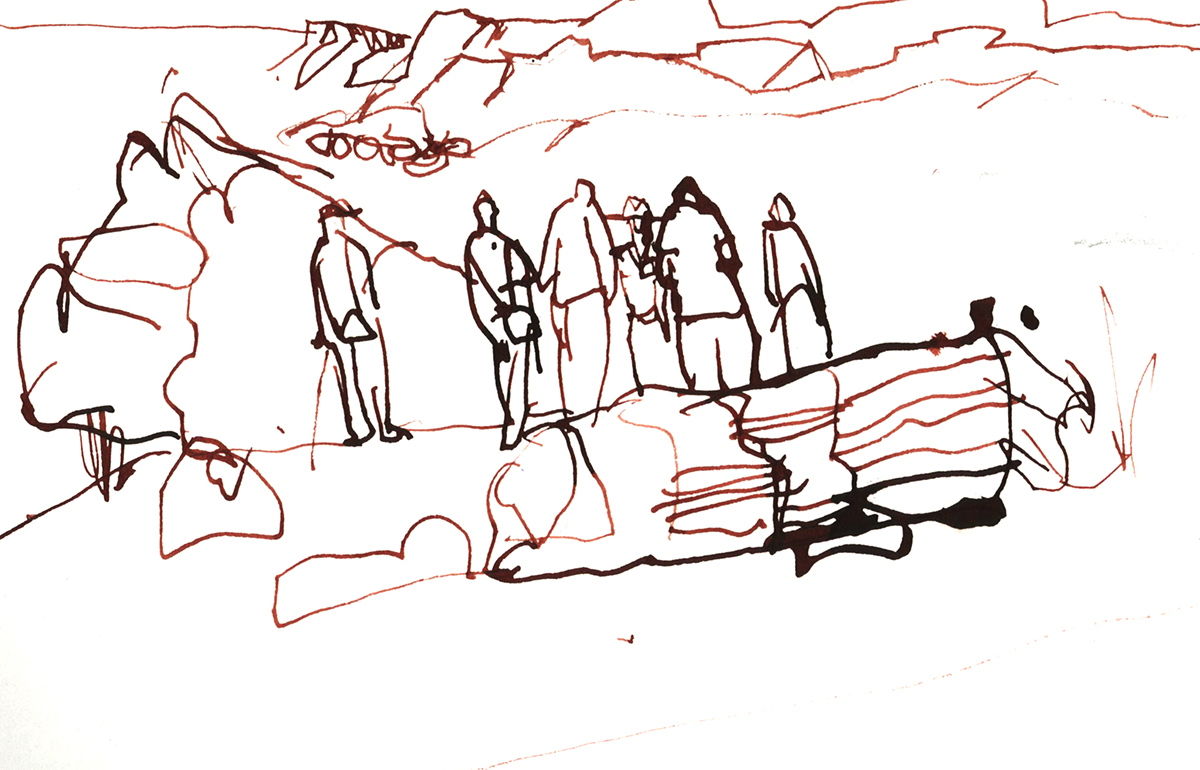 Originally declared a National Monument in 1936, Joshua Tree was redesignated as a National Park on October 31, 1994, by the Desert Protection Act. The park is named for the Joshua Trees native to the Mojave Desert. Native Americans knew the Joshua tree as a source of food and fiber.
If you ever have the opportunity to visit Joshua Tree National Park please do not hesitate to go. You will love it and cherish your memories of it always. I am thrilled that I could make a few watercolors to add to my memories of my day in the Joshua Tree National Park. Right now the park is under quarantine, but hopefully it will open a little later this summer.
To see more Armchair Travels from the reportage artists of Studio 1482 please click HERE.